University of Stavanger (UiS)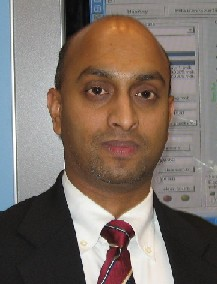 Professor Jayantha P. Liyanage (PhD) specializes in Industrial asset management at the University of Stavanger (UiS), Norway, and is a Guest Professor of Universiti Teknologi Petronas, Malaysia, and University of Cincinnati, USA.. Dr. Liyanage has earned B.Sc. in Production engineering (First Class Honours), M.Sc. in Ergonomics / Human factors (Distinction) (LTU, Sweden), and PhD in Offshore technology (NTNU / Norway). He is the Chair of the University-Industry cooperative Centre for Industrial Asset Management (CIAM). He also serves in the Board of Directors of Society of Petroleum Engineers (Stavanger section) and the Board of Directors of the Norwegian Ergonomics and Human factors Society (NEHF). In addition, he is a member of the Standardization committee SN/K 536 on Asset management with Standard Norway. Dr. Liyanage is the Co-Chair of the European Network for Strategic Engineering Asset Management (EURENSEAM) involving approx. 15 European countries. He is actively involved in the Working Group (WG) on Advanced maintenance engineering, Services, and Technology of IFAC (International Federation for Automatic Control), European research group on Maintenance for Sustainable manufacturing (M4SM), and honorary member of IFRIM (International Foundation for Research in Maintenance). He is also a Founding Fellow of the ISEAM (International Society of Engineering Asset Management). He is actively involved in a number of R&D and joint industry projects over the last few years in national and European levels both at advisory and managerial capacities. Todate, he has published more than 100 publications. He is an editorial reviewer and a member of international editorial boards of a number of international journals and the Editor-in-Chief of International Journal of Strategic Engineering Asset Management (IJSEAM). For his performance he has received a number of prestigious awards inclusive of University of Peradeniya Award for the Best Performance in Engineering (1995), Colombo Dockyard Award for the Best Performance in Production Engineering (1995), The Overall Best in Masters (1999), Lyse Energy Research Award for Excellent Research and Academic Contributions (2001), Society of Petroleum Engineers Best PhD Award (2003), Emerald Literati Club Award for Excellence (2004).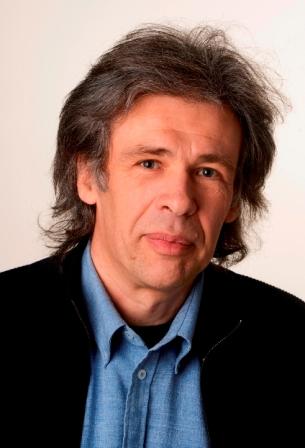 Professor Terje Aven is professor of Risk Analysis and Risk Management at the University of Stavanger (UiS) (1992-). He is a Principle Researcher at the International Research Institute of Stavanger (IRIS). His professional career includes five years in the petroleum industry (Statoil) and 25 years in research and education. He has been Professor II (adjunct professor) in Reliability and Risk Analysis at the University of Oslo, 1990-2000. He was professor II in Safety and Risk at University of Trondheim (Norwegian Institute of Technology) in 1990-95. He was the dean of the Faculty of Technology and Science in 1994-96, and assistant dean in 1992-93. He was consultant for Technica and DNV within safety, risk, reliability and emergency preparedness in 1990-95. He was a research fellow in DNV London 1995 (6 months), and a research fellow at University of California, Berkeley 1984 (6 months). Aven has participated in and led a large number of risk and safety related industry and research projects. His research covers a broad spectrum of topics within risk analysis and risk management, including foundational issues in risk analysis and management; risk acceptance criteria and risk reduction processes; risk analysis methods; risk and societal safety; risk management and ethics; assessment of terrorism risk; and reliability, availability and maintenance. He has published a large number of papers in international peer-reviewed journals (about 150) on these topics and presented his work in a number of conferences. He is the author of 13 books in reliability and risk analysis, and societal safety. He received his Master's degree (cand.real) and PhD (dr. philos) in Mathematical Statistics (Reliability) at the University of Oslo in 1980 and 1984, respectively.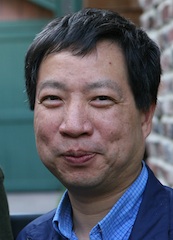 Professor Chunming Rong is the head of the Center for IP-based Service Innovation (CIPSI) at the University of Stavanger (UiS) in Norway. The CIPSI has mission to promote cross-fertilization between ICT and other research fields to facilitate design and delivery of large-scale and complex IP-based services required by many application areas. He is also an advisor for SINTEF and has extensive contact network and projects in both the industry and academic. He is also visiting chair professor at Tsinghua University and served also as an adjunct professor at the University of Oslo (2005-2009). He spent one sabbatical year as visiting professor at the Stanford University (2009-2010). His research interests include Big-data analysis, cloud computing, security and privacy. He is co-founder and chairman of the Cloud Computing Association (CloudCom.org) and its associated IEEE conference and workshop series. He is member of the IEEE Cloud Computing Initiative, and member of Cloud Publications Steering Committee. He is the co-Editors-in-Chief of the Journal of Cloud Computing (ISSN: 2192-113X) by Springer. He received SR-Bank Innovation Award of 2011, ConocoPhillips Communication Award of 2007 and Editor's Choice Award in Discrete Mathematics in 1999. He coauthored a book titled "Security in Wireless Ad Hoc and Sensor Networks" published by John Wiley & Sons in 2009. Prof. Rong has extensive experience in managing R&D projects funded by both industry and funding agencies, such as the Norwegian Research Council and the EU Framework Programs.
Professor Mohsen Assadi received his MSc and PhD from Lund University, Sweden and has been full professor in Thermal Power Engineering at Lund University from 2006 until 2012. Since 2007 Prof. Assadi is full professor in Natural gas technology at Stavanger University in Norway. He is also director of Center for Sustainable Energy Solutions in Stavanger and chief scientist at International Research Institute of Stavanger, Norway. Main research interest of Prof. Assadi is energy conversion technology, especially for gas turbine based power plants, with focus on efficiency and environment. Prof. Assadi has been working with modeling and monitoring of small and large scale gas turbines using real plant data for validation and evaluation of the developed models and tools. Several projects in collaboration with major OEMs have been conducted aiming at mathematical and thermodynamic modeling as well as data driven model development, using artificial neural networks. Examples of ongoing research projects led by professor Assadi are projects within the field of power plant modeling and system integration, intelligent plant monitoring and optimization, biogas utilization in distributed combined heat and power units, clean natural gas applications and carbon capture technology. Professor Assadi is the sub-project leader for system integration part of the EU-financed project "Low Emission Combustion Technology for Hydrogen-rich Syngas (H2-IGCC).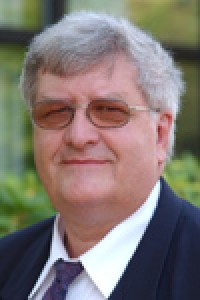 Professor Ove Tobias Gudmestad (Ph.D) was from 1994 to 2008 adjunct professor of Marine Technology at the University of Stavanger, teaching courses on Marine Technology and Field Development. He is since September 2008 full professor of Marine Technology at the University of Stavanger. Gudmestad has a PhD in wave force analysis and experience from engineering, field development studies, development projects and research in Statoil from 1975 to 2008. When he left Statoil, he was an advisor of Marine and Arctic Technology. Gudmestad has published papers on the actions from waves and earthquakes, on the risk involved in marine operations and on Arctic field developments. He has also several patents on offshore development engineering. From 2005 he is also working with The Norwegian University of Technology and Science in Trondheim as adjunct professor of Arctic Offshore Civil Engineering. He has been awarded honorary doctoral degrees from the Gubkin State University of Oil and Gas in Moscow in 2002 and from Murmansk State Technical University in 2008. He is a member of the Academies of Natural Sciences in Norway and in Russia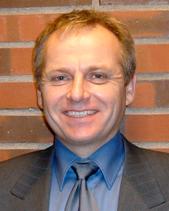 Professor Tore Markeset ( UiS) is a Professor of Mechanical Engineering (Operations and Maintenance) at the University of Stavanger and Adjunct Professor in Operation and Maintenance at University of Tromsø, both in Norway. He received a BSc degree in petroleum engineering from the University of Stavanger in 1985, a BSc and MSc degree in mechanical engineering from the University of Minnesota, USA in 1989 and 1991. After working in the industry for a number of years within process, mechanical and reservoir engineering, he attained a PhD degree in Offshore Engineering – Operations and Maintenance from the University of Stavanger in 2003. Markeset has played a central role in establishing several master degrees as well as master degree courses in industrial asset management at the University of Stavanger and at the University of Tromsø. His research interests include: industrial services (product support, innovation, strategy development, sourcing strategies, contractual relationship performance, subsea services, etc.) and industrial asset management (operations, maintenance and support management/ engineering, design for performance and production performance assurance). Professor Markeset has successfully supervised 11 doctoral students to the PhD degree, 60 Master degree and 3 BSc degree theses. He has published (or accepted) more than 100 peer reviewed papers in international journals and conference proceedings. He is an Editor of the International Journal of Systems Assurance Engineering and Management (IJSAEM), Member of the Editorial Board of The International Journal of Logistics and Transport (IJLT) and the Operations and Supply Chain Management Journal (OSCM). He also served as a Special Issue Editor for the International Journal of Services Technology and Management and as Ad-hoc Reviewer for International Journal of Service Industry Management, International Journal of Production Economics, Journal of Risk and Reliability, Production planning and Control: The Management of Operations. Markeset is a board member of the Center for Industrial Asset Management at the University of Stavanger. From 2012 he is a Member of the Expert Panel W&T9 Science and Technology of Constructions and the Built Environment, FWO- Fonds voor Wetenschappelijk Onderzoek - Vlaanderen, Belgium, and a member of the International Collaboration Panel, FWO- Fonds voor Wetenschappelijk Onderzoek - Vlaanderen, Belgium, from 2012.