Start-up steering committee
MARINTEK (www.marintek.no)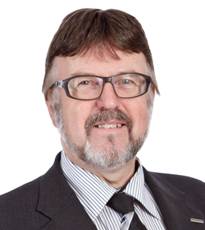 Oddvar Inge Eide (Pd.D.), President and CEO of MARINTEK. Eide has more than 30 years of experience in R&D, research management and project/business development and holds a PhD in Marine Technology from the Norwegian University of Science and Technology (NTNU). Eide joined SINTEF Structural Engineering in 1985 and was appointed Research Manager for Marine structures in 1987 and Research Director for SINTEF Structural Engineering in 1995. Main areas of competence are related to design and integrity assessment of offshore structures, risers and umbilicals. Eide has been central in the development of testing facilities for flexible risers and umbilicals, and has conducted more than 30 full-scale and midscale tests of these types of structures for design verification and safe operation. Since 1999, SINTEF Structural Engineering has been organized as a research department within MARINTEK. Eide was appointed President and CEO of MARINTEK in 2009.
SINTEF (www.sintef.no)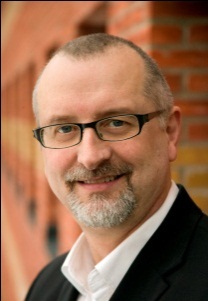 Kjell Arne Jacobsen (M.Sc) VP at SINTEF Petroleum Research. He has been with SINTEF since 1985 and part of the top management at SINTEF Petroleum Research since 2005. He holds a Siv.Ing (M.Sc) in Chemical Engineering from NTNU in Trondheim. His scientific specialities are numerical modeling of multiphase flows in pipelines and gas hydrate as well as drilling technology. He has been involved in developing and in the management of a long series of large and long term projects at SINTEF. Examples are: The OLGA development project (10 years), The LEDA project (10 years), The Flow Assurance Centre (FACE) (8 years), The Center for Drilling and Wells for improved Recovery (SBBU) (4 years). He has also been involved in industrialisation of several projects like OLGA, LedaFlow, eDrilling and ECOWAT. He is serving as board member of eDrilling Solution and ECOWAT and board member of The Center for Drilling and Wells for improved Recovery (www.sbbu.no).
International Research Institute of Stavanger (IRIS) (www.iris.no)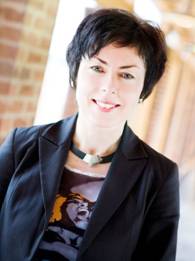 Aina Margrethe Berg, Senior Vice President of IRIS Energy holds a Phd from the Institute of Mathematics at the University of Bergen. She has been an employee with IRIS since 1996, formerly as Senior Scientist, gaining experience from the development of software for drilling and reservoir modeling as well as working on production optimization, and later on as Research Director of the reservoir group at the Department of Energy. Since 2007, she has held the position of Senior Vice President of The Department of Energy at IRIS. Furthermore, she is currently a member of the board of SBBU - Centre for Drilling and Wells for Improved Recovery.
Institurte for Energy Technology (IFE) (www.ife.no)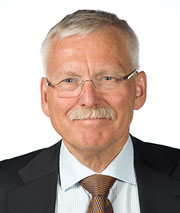 Fridtjov Øwre (Cand Scient) is Research Director IFE Halden. Øwre has been with IFE since 1975. His research work has been closely related to the international nuclear directed OECD Halden Reactor Project located in Halden, Norway. The Halden Project is the largest international research project located in Norway with 20 member countries and more than 100 nuclear organisations connected to the Project. His main areas of competence are related to development of advanced operational support systems and simulators, design of control rooms and human system interfaces including human factors engineering work. Over the years his key qualifications have developed into: managing large research organisations and international research programs, working in national and international Boards and Committees, performing national and international marketing of research programs, arranging international technical conferences and arranging meetings with national and international authorities and companies. Øwre was the Deputy Project Manager from 1993 to 2008 and since 2009 he is the Project Manager of the OEC D Halden Reactor Project.
University of Stavanger (UiS) (www.uis.no)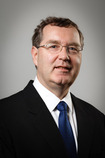 Ole Ringdal (PhD), Dean at Faculty of Science and Technology at University of Stavanger since 2011, before that he was dean at Faculty of Technology at Telemark University College for six years. He took his PhD degree at University of Bergen in 1985, after that he has had different positions as specialist and manager in academia, industry and research. His field of expertise covers analytical and environmental chemistry, research and development, business development and management. For 13 years Ringdal held different position in Norsk Hydro working mostly for the oil & gas and agriculture divisions, including several years in management position in Qatar. He has also held several positions at board level, including as member of the board at IRIS from 2012.
Norwegian University of Science and Technology (NTNU) (www.ntnu.no)
Professor Jon Kleppe, Department Head, Department of Petroleum Engineering and Applied Geophysics at NTNU. Professor of Reservoir Engineering. He is Center Manager and Chairman of the Board of the Center for Integrated Operations in the Petroleum Industry at NTNU (www.iocenter.no), Board member of The Center for Drilling and Wells for improved Recovery (www.sbbu.no)