MARINTEK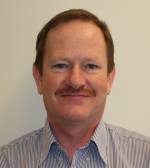 Andrew K. Gibson specializes in oil & gas field development, operation and maintenance at MARINTEK. Andrew holds a B.Tech (Hons) in Mechanical Engineering from Loughborough University of Technology and a MSc in Applied Mechanics from Cranfield University of Technology both in UK. During his period at MARINTEK, he has been involved in various research projects for oil & gas companies, and as Research Manager and Research Director became increasingly involved in the wider shipping and other industry sector projects MARINTEK undertakes. After starting his career in rotodynamic machinery, he gained extensive experience from a 20 year oil & gas career with Shell International E&P in Holland, Brunei, Norway and Oman. Major projects included Norske Shell's Draugen project (1987 to 96) and Hydro's Ormen Lange Langeled project (2005-06) plus many diverse brown-field developments in the Sultanates of Brunei and Oman. He has been involved in all phases of field development; - from concept selection, design, procurement, construction, commissioning, hand-over, to decommissioning and abandonment of on & offshore oil & gas facilities. In addition to experience in legal arbitration, he has also held functional positions in systems development, competence development, HSE, quality and contract management. He has also been a Program manager at the Centre for Integrated Operations hosted by NTNU, SINTEF and IFE.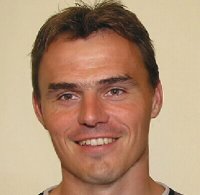 Anders Valland (MARINTEK) is Research Manager on Technical Condition and Measurement Technologies at MARINTEK. Anders has industry experience from a variety of industries. He has worked as ship surveyor and discipline responsible for classification activities on machinery systems for ships in operation with Det Norske Veritas. In 2001 he worked with Risk Based Inspection planning with CorrOcean (now FORCE Technology) for offshore installations. Since 2002 Anders has been working within research on maintenance planning, technical integrity and condition monitoring for maritime and offshore installations. Anders is educated within mechanical engineering and marine technology. He holds a M.Sc. within Machinery Systems from NTNU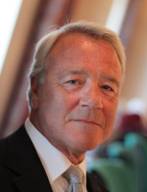 Fritz Bekkadal (MARINTEK) holds a MSc in Solid State Electronics and Microwave Engineering from the Norwegian University of Science and Technology (NTNU).His work experience comprises: Scientific Assistant and Associate Professor in Microwave Engineering, NTNU (1973-76), Research Scientist and Head of Radio Systems Section, ELAB (Electronics Research Laboratory) (1976-82), Chief Engineer and R&D Director, Kongsberg Maritime/Autronica (1982-90), Director of Research, SINTEF DELAB, Division of Telecommunications and Acoustics (1990-96), Research Director, SINTEF Telecom and Informatics (1990-98), Research Manager, TBL-ITF ("The Norwegian Information Technology Industry Association" within NHO – "The Norwegian Confederation of Business and Industry") (1998-2001), Director of Abelia Innovation (Abelia - NHOs "Association for ICT and knowledge-based enterprises") (2001-04), CEO, Gersemia – Bekkadal Consultancy and Engineering Services (2004- ) and Senior Scientist, MARINTEK (2007- ). He is Senior Member of IEEE (Norway Section Chair (2000-2006), Vice Chair (2006-2010), Region 8 Vice Chair of Technical Activities 2010-), Member of IEE, AOC, AFCEA, NFA, NNF and Tekna ("The Norwegian Society of Chartered Technical and Scientific Professionals"). His professional interests are in Information and Communication Technologies (ICT), Telecommunication systems and technologies, Wireless Telecom, Sensors and Surveillance systems, Radio and Radar systems technologies, Microwaves and Antenna Engineering, Electromagnetic wave propagation, Analogue and digital signal processing. Mr. Bekkadal is holding several international patents within the field of radio-based sensor technologies for surveillance applications.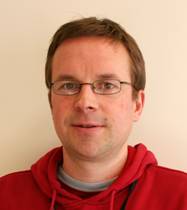 Frank Klæbo (MARINTEK) is Research Manager, Marine structures. He holds a MSc in numerical mathematics from the Norwegian University of Science and Technology (NTNU), 1993. Frank has 18 years of experience with structural analysis in general and the finite element method in particular, within several industries, including aerospace, automotive and offshore applications. His main areas of competence and interests include dynamic analysis, thermal analysis, collision analysis and analysis and full scale fatigue testing of risers, hoses and umbilicals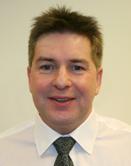 Egil Giertsen (M.Sc) is Research Director at MARINTEK Department of Structural Engineering. He received his MSc in Civil Engineering at the Norwegian Institute of Technology (NTH, later NTNU) in 1980. During the last 15 years he has played a key role in research and development projects related to offshore pipeline, riser and umbilical technology. He is project manager for the SIMLA development (a special purpose computer tool for engineering analysis of offshore pipelines during design, installation and operation), and headed the DEEPLINE strategic research programme on design, installation and operation of deepwater pipelines in the period 2003-2006. He is currently managing the SIMLA.Installation DEMO2000 JIP (2008-2011) on on-board monitoring, analysis and decision support during offshore pipe lay operation.