International Research Institute of Stavanger

Øystein Lund Bø (IRIS) is Vice President at department of Energy, heading the Risk Management, Well Construction and New Energy group. Lund Bø, born in 1965, holds a PhD in statistical physics from University of Oslo. He has through his carrier been working with different technology areas for the energy sector. In 1997, he started as a researcher at Rogaland Research working with automated drilling technology. In the period 1999-2005 Lund Bø was working with the development of multiphase flow meters at Roxar AS and later also at MPM-MultiPhaseMeter AS. Since 2002, he has been Vice President at IRIS heading the new energy research. From 2009, the petroleum and renewable energy at IRIS was merged into one department and Lund Bø then also got the responsibility for the well construction and risk management activities. The main focus for the risk management work relates to development of simulation tools for quantification of kick, well control and blowout risks during drilling operations and also tools for quantification of economic risk in the well planning phase.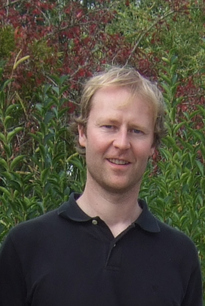 Jon Tømmerås Selvik (IRIS) holds a PhD in Risk Management from the University of Stavanger, and is currently a senior research scientist in the Risk Management group, at the Department of Energy, IRIS, where he has been employed since 2002. His research areas cover reliability and risk informed operations and maintenance planning. And a main part of his work is based on collection and use of subsea reliability data linked to the OREDA database (Offshore Reliability Data). From 2006 to 2008 he worked at the IRIS testing facility (Ullrigg Drilling and Well Centre, UBBS), where he performed testing of various equipment, in particular drilling jars and gas lift valves, for the oil and gas industry. He is currently involved in the Centre for Drilling and Well for Improved Recovery (SBBU), working on life cycle well integrity, with focus on well barrier reliability.
Arnaud Barre (IRIS) is Senior Scientist at the Risk Management group at International Research Institute of Stavanger and works part time in Engineering Consultancy. He holds a M.Sc. in Polymer science from Pierre & Marie Curie university France and an Executive MBA from EURO*MBA European business school consortium ( www2.euromba.org ). His main areas of competences and interests are risk & decision analysis, safety; reliability, availability and maintainability analysis with special emphasis on Unforeseen/Black Swan events identification and treatment. Prior to that, he gained experience in oil& gas industry from a 14 year in polymer material, subsea pipeline design and offshore construction. During his career, he held different position in design, project Technical Management, Operation Assurance, RAM, Risk Management, TQM, HSE and Procurement and contract.. He has also be involved in CCS project related to CO2 well design& safety, and test facility concept.